We are proud to work in partnership with TMC (The Miles Consultancy) who are Europe's leading fuel card and mileage expense management specialist. Their award winning systems will enable you to gain total visibility and control, resulting in overall savings, on your fuel spend and all other employee mobility costs. Their services are guaranteed to save your business twice the cost of their service. If it doesn't, they'll refund the difference.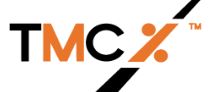 Background
Experience shows us that fleets tend to measure costs in pence-per-mile but fuel cards just record pence-per-litre information. On its own, fuel card data does not allow for any meaningful analysis and audit to be undertaken. Fuel cards only become a powerful management tool when you team them up with mileage information. That means capturing granular, audited, trip-by-trip data. You need this information for every business vehicle and car eligible employee. Getting card holders to report odometer readings to cashiers does not count as mileage capture!
Mileage capture is now recognised as essential to successful fleet management as without it, you see only what your fleet costs you. By combining fuel card spend detail with audited mileage, you know why, where and how those costs arise. Audited mileage capture is a natural counterpart to fuel cards. The TMC mileage capture and fuel management solution supports fuel procurement, provides information capture, scrutiny, and reimbursement / private mileage recovery and importantly HMRC compliance.
Mileage capture
TMC's mileage capture solution is an online (or smart phone app) automated system that cuts fleet costs by ensuring company car, LCV, cash eligible and grey fleet drivers accurately record their business and private mileages where required. TMC's solutions reduce administration costs and are recognised by HMRC as providing robust compliance.
All your company car drivers, van drivers, cash allowance and grey fleet drivers can utilise the mileage capture solution to record their detailed monthly business mileages and end of period odometer. This is done via laptop/PC, or a simple to use mobile app to obtain and record timely and accurate business mileage information, so that employees can be appropriately reimbursed for their business fuel spend or recovery of their private fuel card spend. The efficient capture and ensuing audit of the mileage and fuel data will allow you to:
Optimise the recovery of private fuel (actual costs versus HMRC AFR)
Maximise the efficient recovery of VAT on fuel card spend
Determine the cost benefit to the employee – where fully expensed – to decide if the benefit can be delivered in a more cost effective way
Demonstrate savings against the agreed baseline
The mileage capture system is supported by a number of proactive chasing mechanisms to ensure that the eligible employees record their mileage on a timely basis resulting in a 90%+ compliance rate.
Mileage audit
This is a process whereby TMC's complex algorithms, data mining tools and data team review and check the data captured by our mileage capture system to ensure that it is accurate and compliant. The objective of the application is to provide controls to properly manage the types of expenditure, and, where appropriate, to determine the split between business and private mileages. The primary objective is to make sure that business trips that are being recorded by employees are compliant with company policy, which in turn reflects HMRC guidance.
Fuel card
TMC has come together with a leading corporate card provider to provide a total fuel and mobility purchasing solution called the Fuel+ card. The exciting new Fuel+ card gives you the power of integrated audited mileage capture with the ability to purchase fuel at over 98% of UK and European filling stations, including all supermarkets.
It's the single, powerful, secure solution for consolidated corporate vehicle fuel purchasing and business journey expense management. There are no transaction charges (although card fees may apply)
Network
Because the Fuel+ card is underpinned by global Visa acceptance, there is no bigger network of filling stations in Europe or around the world. Fuel+ is not tied to any fuel company or brand, so there is no restriction on where drivers can refuel, nor any incentive to favour a particular brand of fuel. In addition, drivers have the convenience of using new pay at pump sites which speeds up the refill times.
Consolidated reporting creates a strong platform for negotiation of fuel rebates with oil companies with added compliance initiatives from TMC to ensure your drivers maximise rebate opportunities. Within strict guidelines of volume of fuel purchased, consolidated spend rebates may also be available.
Security and control
Chip & PIN technology gives Fuel+ a dramatic security advantage over today's widely used but outdated magnetic strip fuel cards.
As well as ensuring that the card can only be used at fuel retailer outlets, the chip can be programmed with extra security features at the time of issue of required. For example, limits can be placed on the maximum number of transactions per day thereby preventing drivers filling more than one vehicle at a time.
Further, with traditional fuel cards, transactions under £50 are often automatically authorised. However with the Fuel+ card, there is no floor limit so all transactions are automatically checked online – thereby adding an extra, powerful tool to combat fraud.
Our intelligent software looks for transactions which are outside the card holder's usual profile alerting our customer service team to call the card holder to check the transaction is valid and that the card has not been stolen or cloned.
The fuel card's chip and PIN technology delivers peace of mind by authorising every purchase in real time. And because drivers can only use the card at filling stations it helps put a stop to non-compliant spending and ATM cash withdrawals.
visit tmc