A4 facelift
New models, new models, new models. All the time. Given the number of variations nowadays, it is difficult to keep abreast of all the options.
Imagine you're Audi, when you have to refresh one of your three most important model lines, whilst one of your largest competitors has just launched an all new model to compete.
This is the challenge facing the Audi A4, the car having a mid-life refresh just after BMW have launched an all new 3 Series.
So, what to do? Well, if the car is selling well (it is) and seems to be successful in the market against the competition (it is) – the obvious angle is to improve the weaker elements.
Reasons for buying, I think, have subtly changed over the recent past – more so for company car drivers. Infotainment is a key area (the entertainment/tech connectivity) and the CO2 rating of vehicle is very important.
Audi have changed exactly these areas. Not solely, as a mid-life refresh (or facelift) will rarely leave the styling unchanged. The external lighting has had an upgrade, showing more likeness to the new A1 and the body has had some crease upgrades. New wheels and colours, natch.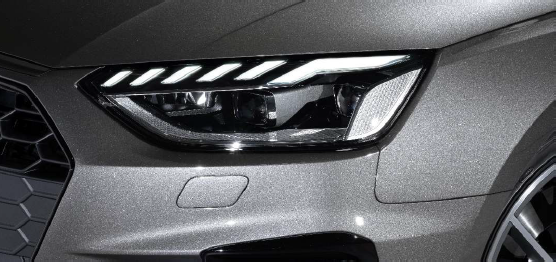 The big change with the infotainment is a new 10.2" touchscreen. Since the A6 ditched the MMI controller, the touchscreen is now king. Double screens in A6 and above, but a single screen here. It is more subtly integrated into the dashtop too. The previous screen quite often raised comments that it looked like it should fold away, when it was fixed.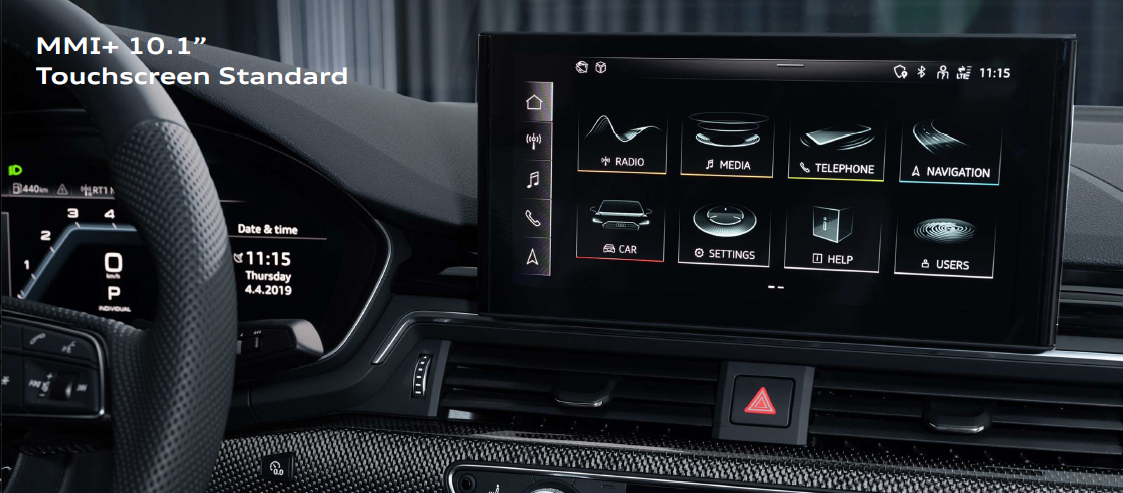 Emissions is the other key area. CO2 ratings of sub 110g/km (NEDC correlated) are available. They are not RDE2 rated yet (loses 4% BIK) but before WLTP lands fully for BIK in April 2020, they are as low or lower than the competition. If you are thinking of changing before April next year, put this on your list. Auto is now almost the only choice of gearbox – the car is more efficient than any of us at picking the correct gear. All helps with lowering emissions and upping the fuel economy rating.
Peace and quiet is also still well attended to. Driving a 2.0TFSI for the first time in a while (I had one for two years), I was impressed that it seemed even more hushed than I remembered. I'll be keen to see how the revised diesels fare in this regard.
Q5 hybrid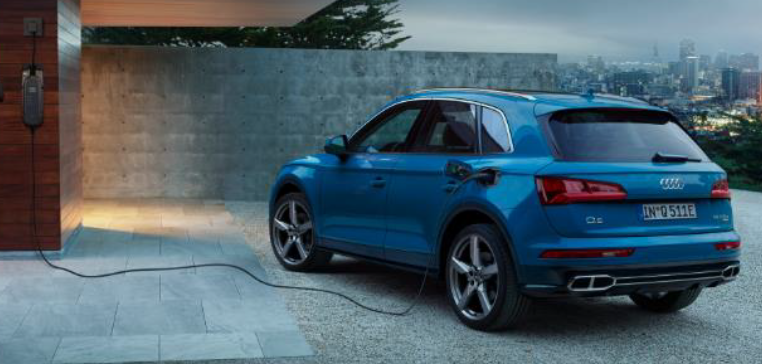 Aiii-breeed-uhs, as a lovely Frenchman referred to them once in a meeting, are going to be the new Ed Sheeran of cars. They'll be everywhere before you know it.
The average CO2 rating for every car a manufacturer sells in Europe in 2020, has to be 95g/km or lower. Otherwise they will be fined, bigly. € per point, per car = €€€€€.
This means we will see more and more aiii-breed-uhs. More so in bigger vehicles too, as they have more CO2s to lose.
Enter the Q5 TFSIe. This can't be an e-tron any longer, as that is now an all-electric model in its own right. So TFSIe it is, as it is a combination of turbocharged 2.0 petrol engine and electric motor. There are two flavours badged 50 and 55 – the 55 being around 65hp more powerful.
As per many PHEVs the electric-only range of the car is just under 30 miles (at best). The BIK tables now reflect a discount for longer electric only range – this starts at 40 miles. Only the revised BMW 530 SE (with 17" wheels) currently fits this criteria.
This car is a lovely place to be. And so it should be with prices starting at a smidge under £50k. The combo of silence (in EV mode) and understated plushness make for a super relaxing car to be in. The price becomes less of an issue for anyone in the market for one as a company car as the CO2 of 49g/km makes it far more attractive from a £ BIK angle than a pure petrol or diesel Q5.
This is a well engineered, high-quality SUV. The hybrid drivetrain is super smooth and well integrated. Provided your mileage isn't stellar (as the petrol costs would mount) it makes the Q5 far more attractive as a company car.
Audi plan to introduce a number of similar TFSIe variants in other ranges. A6, A7 and the forthcoming (quarter 2 2020) all-new A3. Unfortunately, as it stands now, the A4 will miss out until the next generation. This power combination will increasingly become the default.