"It looks like a Stormtrooper's helmet" (Star Wars reference…), might be said of the colour scheme when it comes to the car Kia were kind enough to send to us, but the jocularity can hide what this car actually is, and can do.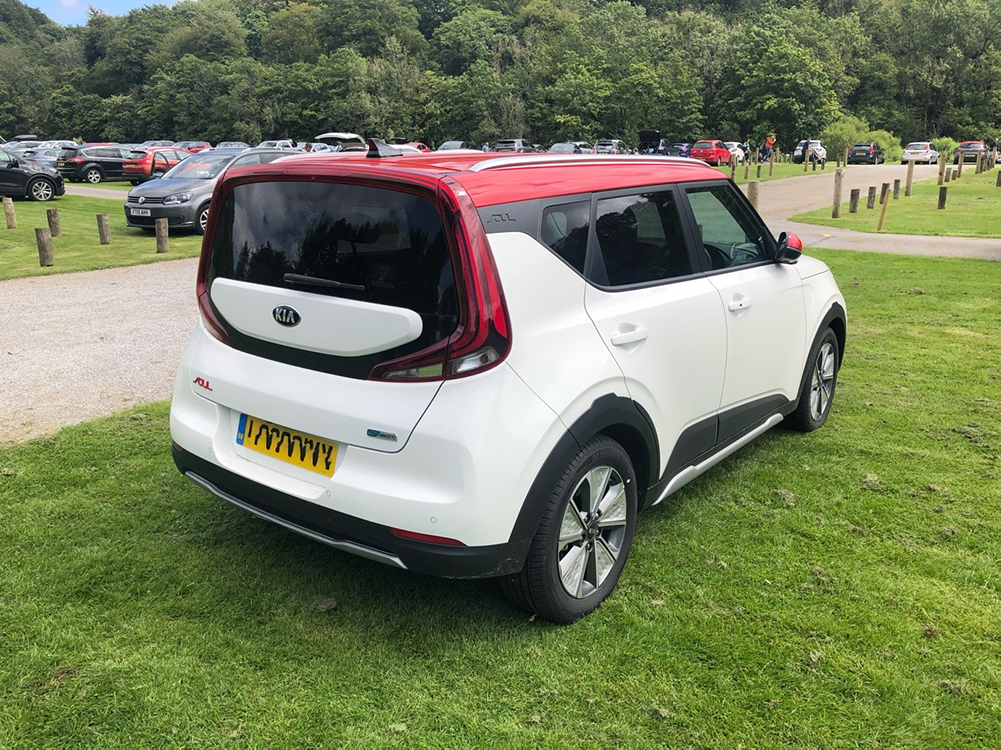 This is a full BEV (Battery Electric Vehicle) with a 64KWh battery. That translates to a real-world range of about 250-260 miles in the kind of driving I did whilst test driving. The new WLTP (Worldwide harmonised Light vehicle Testing Procedure) test produced a range of 280 miles on the combined cycle. This includes a mix of low, medium, high and extra high speeds. Either way, I think it is fair to say the range is decent.
As we head towards 2032, we will all become more familiar with batteries forming some (or all) of the power supply for our cars. The Kia Soul and similar cars might not be the perfect solution in all driving circumstances, but compared to where we were, even as short as 3 years ago, a car with this range could surely be the main car in a household.
So, what's it like? Well, there are two elements to this. The body of the car and the powertrain. Don't be fooled by either an initial impression of the looks or any memory of Kia Souls from the past.
Compared to where in the market the Soul competed in previous generations (Nissan Juke-y size), this car is more like version 4.0 rather than 2.0. It is a spacious thing. My 'easy' feel for size in the front of an unfamiliar ride, is elbow room. So, a passenger sits in the front with you and you both rest your elbows on the centre armrest. If your elbows don't touch (I'm 6'1") then the car has a bit of width. This car has a bit of width. Also, if I can sit behind the driver's seat set for me, without my knees touching the backrest, that's a good amount of space. This is true of the Soul.
The exterior did generate debate with anyone that I talked to who'd seen it. Suffice to say, it isn't for everyone – but I think that's positive. If it is bland, no one is truly bothered, this way, those who like it really like it. Let's face it, you won't see hordes of them so you'll feel special.
Three colour schemes are offered, the white with red in the pictures – along with black/red and blue/black. All have the same black interior.
Speaking of the interior, this isn't as radical as the exterior but it does match up with the excellent quality that Kia have sewn into their cars over recent generations. The large 10.25" infotainment screen is lovely, the heated (in the front) black leather seats are well trimmed and comfy.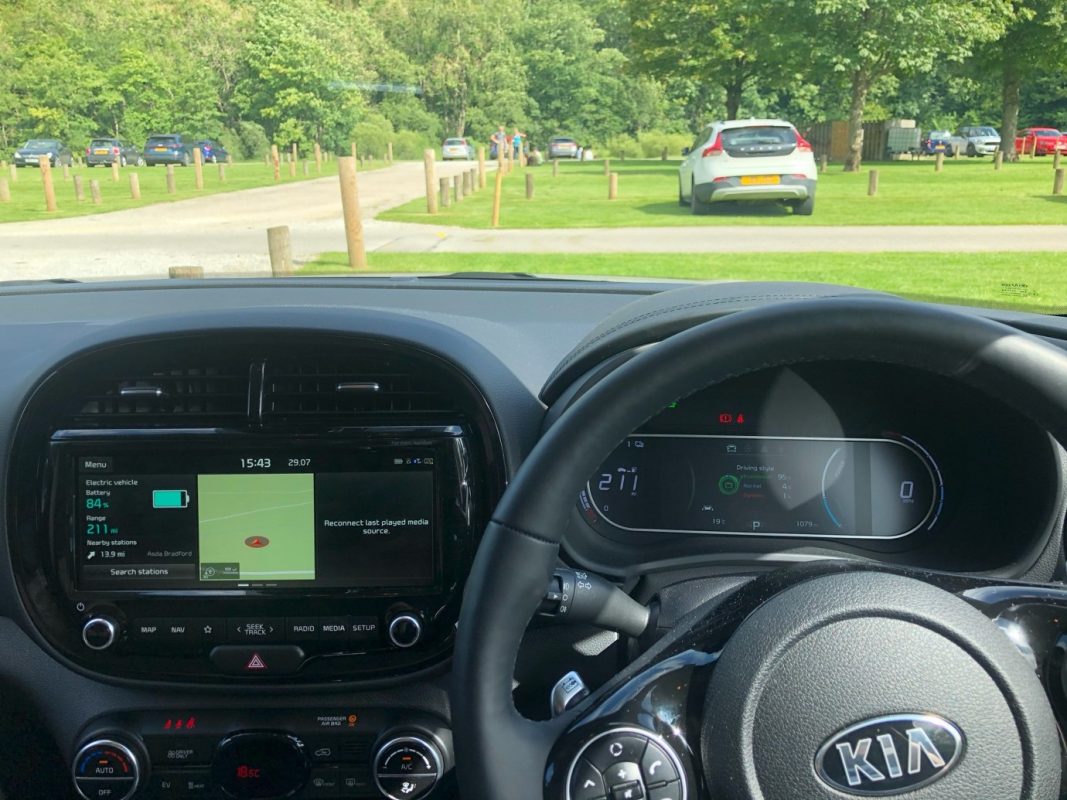 To keep it simple, along with the 3 colour choices, Kia only offer this car in one specification, the First Edition. Along with the items already mentioned, the driver's seat is electrically powered, the headlamps are full LED and the audio is a Harman/Kardon branded system. Suffice to say, it is fabulous. The obligatory Apple CarPlay and Android Auto are also included.
Kia's UVO system is included here. This is a SIM-card connected set up with an accompanying phone app. This allows viewing and controlling of any charging session, remote control of the car's heating system – which can be timed with a charging session to allow the desired interior temperature to be present when entering the car, along with some basic journey stats.
However, for me anyway, one of the most useful and impressive features of the UVO system is that the car (like your messaging apps, for example) can send you notifications. Picture the scene, you've parked the car in the drive and gathered up some luggage – and then wrestled with the front door and scatted it in the house. At this point, you haven't locked the car (but you have shut the doors and boot) as your hands were full and you were preoccupied. Within a minute or two your phone pings. The car is telling you that you haven't locked it and would you like to? Say yes and a reply follows that the car is indeed now locked. Lovely.
Performance wise, as per all full electric cars, the take-off from rest is rapid. Beyond that, I drove the car in Normal and Eco modes, performance was more than enough regarding acceleration. But range, or consumption of said electric, is the key.
This car has a large battery – 64KWh. This is 50% bigger than the bulk of Nissan Leaf's (current generation) and bigger than the entry level Tesla Model 3.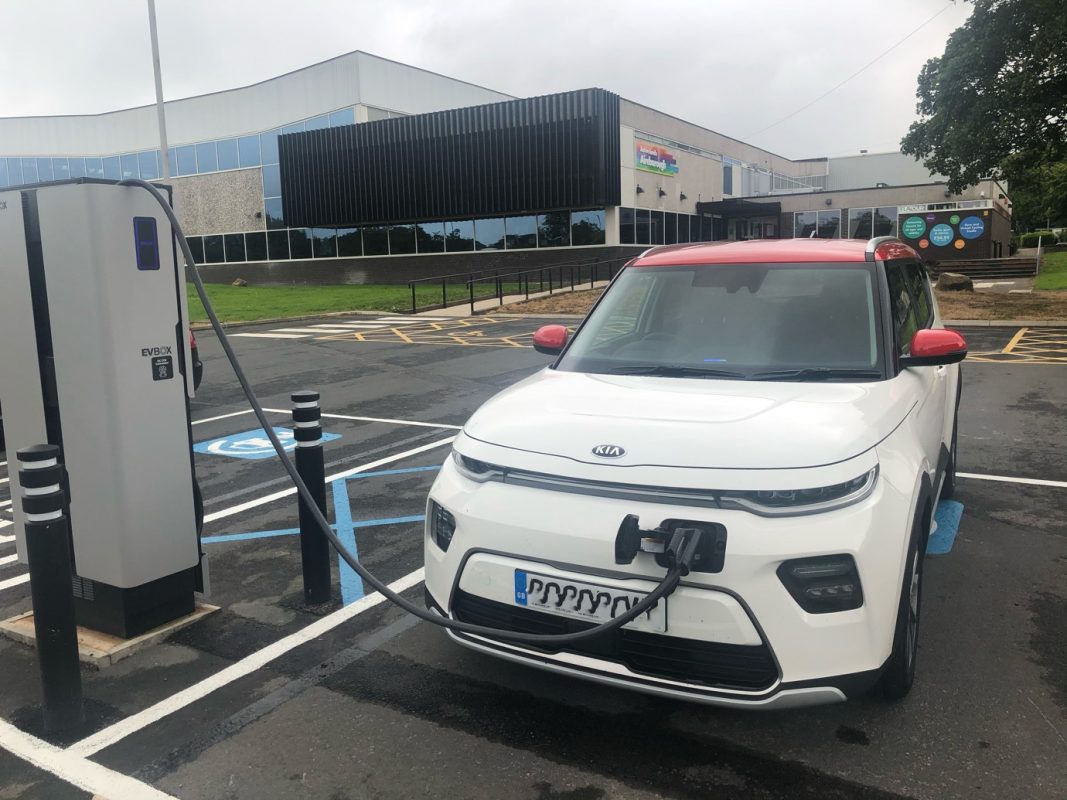 A big battery is all well and good, but not if the car sucks up charge like it is going out of fashion. As mentioned earlier, the published range for the car is 280 miles. EVs are currently most efficient around town and least efficient at high speeds. I drove this car for around 200 miles in mixed usage including motorways. The trip computer gives the key statistic, miles per KWh. I averaged around 4 miles/KWh. 4×64 = 256 miles. That, to me at least, is pretty good. I didn't turn off the air con, I didn't drive cautiously either.
This is an excellent EV and an excellent car. The range is such that most people could use it as their primary vehicle, only maybe the styling could be an acquired taste.
And on that note, watch this space…